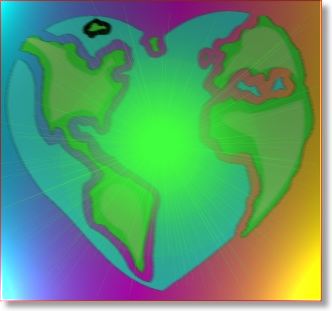 * Heart-intelligence:
envisions our intellect / mind in service to the wisdom of our heart, forming a powerful synergy.
* Open-source:
open technology enhanced by cooperative community development.
A biofeedback modality toolbox that:
is guided by the individual's own heart-intelligence (via Dr. Paul Nogier's biofeedback pulse reading system.)

reconnects heart-intelligence within the individual and to the larger networks of their community: family, nature, earth, and source.

opens pathways for more energy, vitality, intuition and creativity to flow, by catalyzing links in the connective tissue matrix.
enhances synchronicity and synergy by increasing the coherence of the system.
Open-source tools for individuals, Makers and holistic practitioners:
Consulting and equipment services available from Lightfield Systems:
One-on-one sessions (in person or phone) of the biofeedback vibrational toolbox for catalyzing new interconnections, insights and growth.
Light and Color vibrational tools that are finely adjustable in wavelength to achieve optimal resonance effects.
Small group trainings in the HIGS pulse reading system and toolbox
Consulting and expertise in new vibrational instrument design.